why rush home when there's rochester?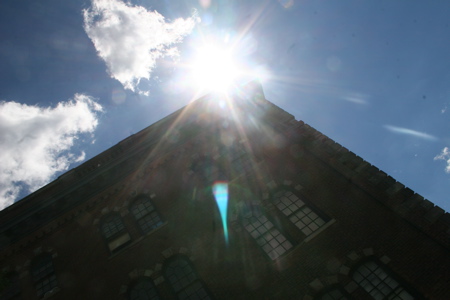 especially when it's so sunny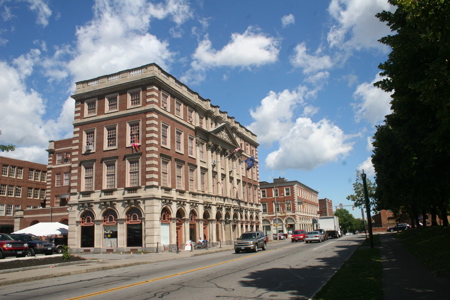 and the clouds are perfect!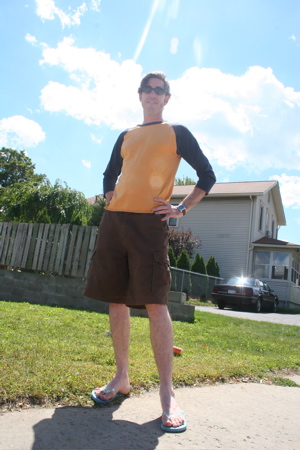 and peter is a friendly host!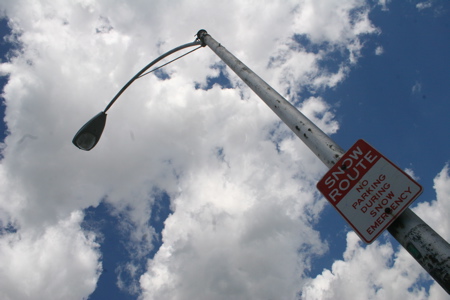 did i mention the weather?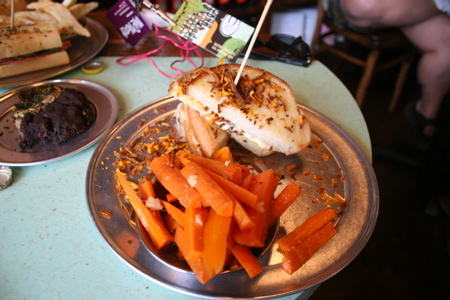 and the sandwiches?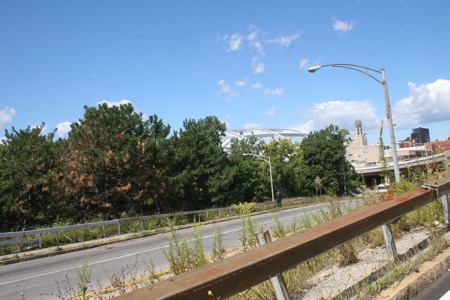 and the scenic inner loop?
and, um, my busted car?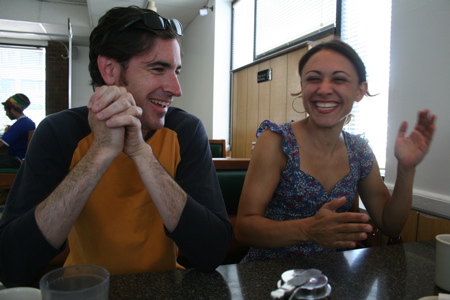 danielle dances to devo at breakfast
hallie and clicky and me at the southwedge diner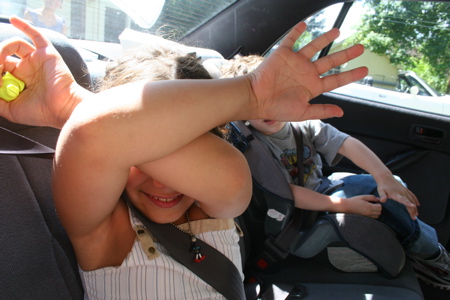 hallie's reaction to the mountain goats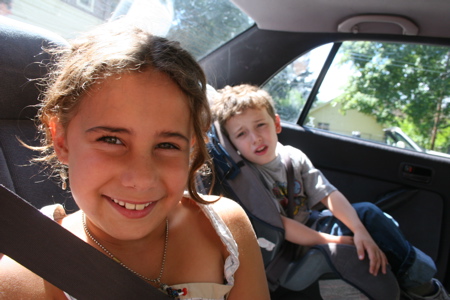 hallie and henry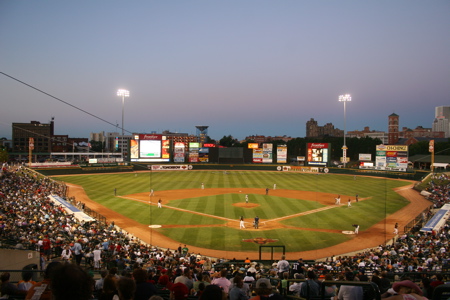 hey, why not stay for a red wings game?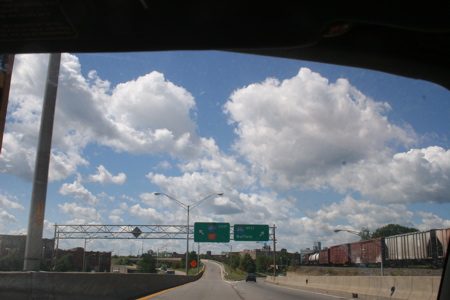 finally, heading home.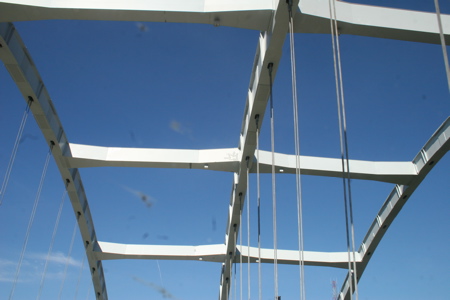 bridges of monroe county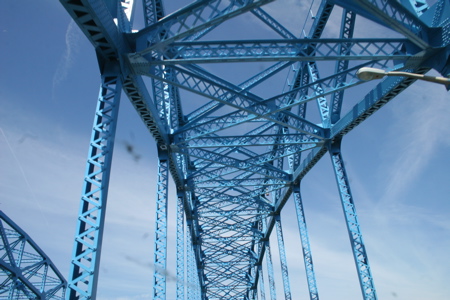 bridges of erie county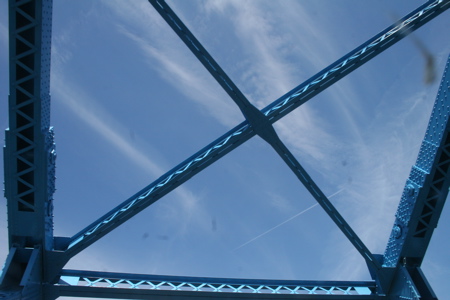 by the way, robert: i now agree about grand island.
see you soon, rochester.