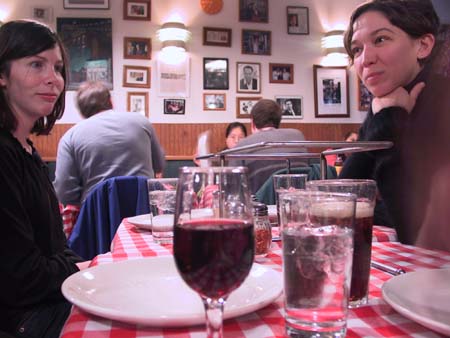 emily, johanna, chris and katy and i went to grimaldi's for pizza before the loose fur show
this is emily and johanna.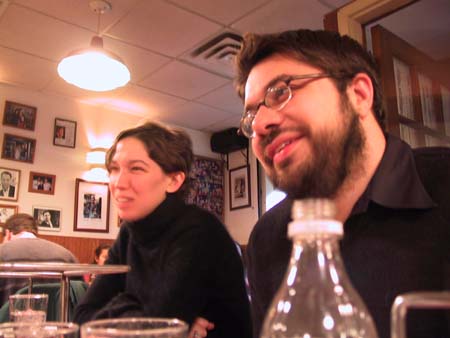 johanna and chris, awaiting some of the best pizza i have ever had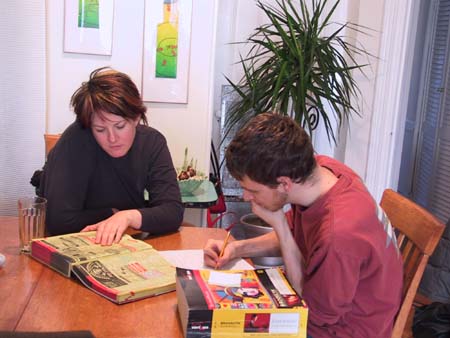 the next day, i stayed with jennifer and oliver out in brooklyn.
this is a shot of them hard at work trying to locate a santa suit on dec. 7th. oliver's end went something like this:
"hello, do you have santa suits?"
"santa claus"
"christmas?"
"yes, the fat man! do you have his clothes?"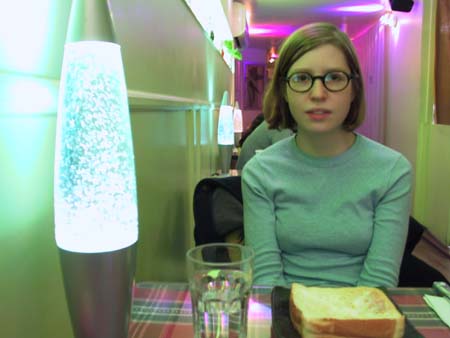 saturday night, lara was nice enough to come down from new haven. i introduced her to dessert toast.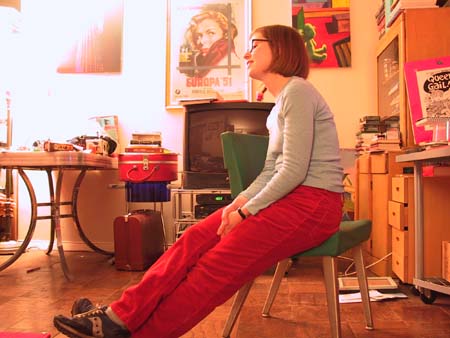 lara and i went back to gail's to talk about awful men, among other things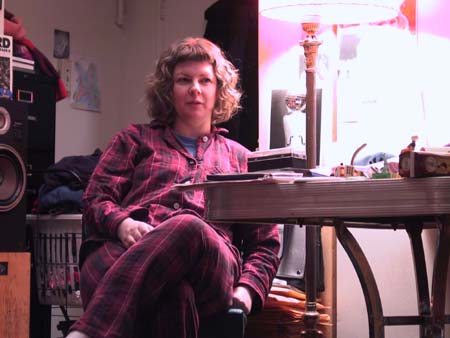 gail in her cozy pjs, and cozier apartment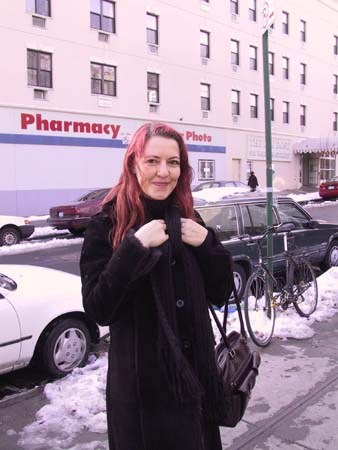 the next day, julia took me for a delicious brunch
julia's liquor collection is well-protected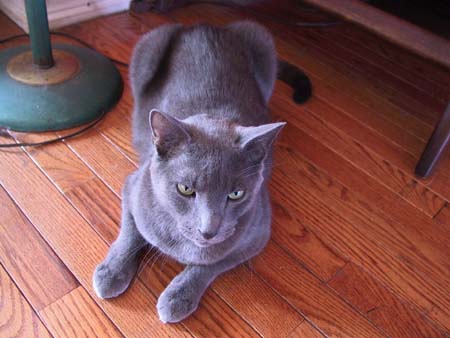 as is her lamp