It was a slow fall, what with all the sleeping that had to be done.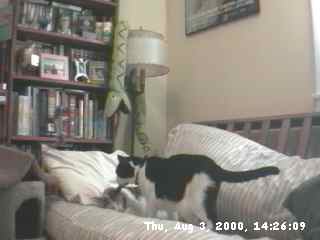 This looks like a loving bath, but I am sure it ended in a fight. Capture by Bob.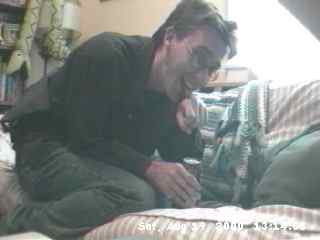 This is actually not a cat. This is Mike.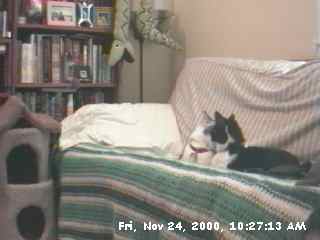 Woodward and Foot Foot, sittin' on a couch...